7 "Everyone must make up his own mind as to how much he should give...for cheerful givers are the ones God prizes. 8 God is able to make it up to you by giving you everything you need and more so that there will not only be enough for your own needs but plenty left over to give joyfully to others.
11 Yes, God will give you much so that you can give away much, and when we take your gifts to those who need them they will break out into thanksgiving and praise to God for your help. "
2 Corinthians 9:7-8,11 (TLB)
______________________________________________________________
Ways to give
In Person
If you want to give in person we don't take up an offering during our worship services.
We have an offering box set up in the back of our sanctuary next to the main doors.
Online
Our church offers online giving through the use of Tithe.ly
Use the button below to securely give your tithes or donate to a specific church fund.
If you're donating to or sponsoring a specific ministry team/individual, use the memo space at the bottom of the form.
Tithe.ly - Tips
Tithe.ly is free for us to use but does charge a 2.9% + 0.30 fee per transaction. If you would like to pay this fee yourself make sure to click the cover fees button.
To efficiently give your tithes and offerings, you can create a tithe.ly account to securely save your payment information or even setup automated giving.
US Postal Service
Fireside Church
PO Box 577
Kiefer, OK 74041
____________________________________________________________
Fireside Offering Declarations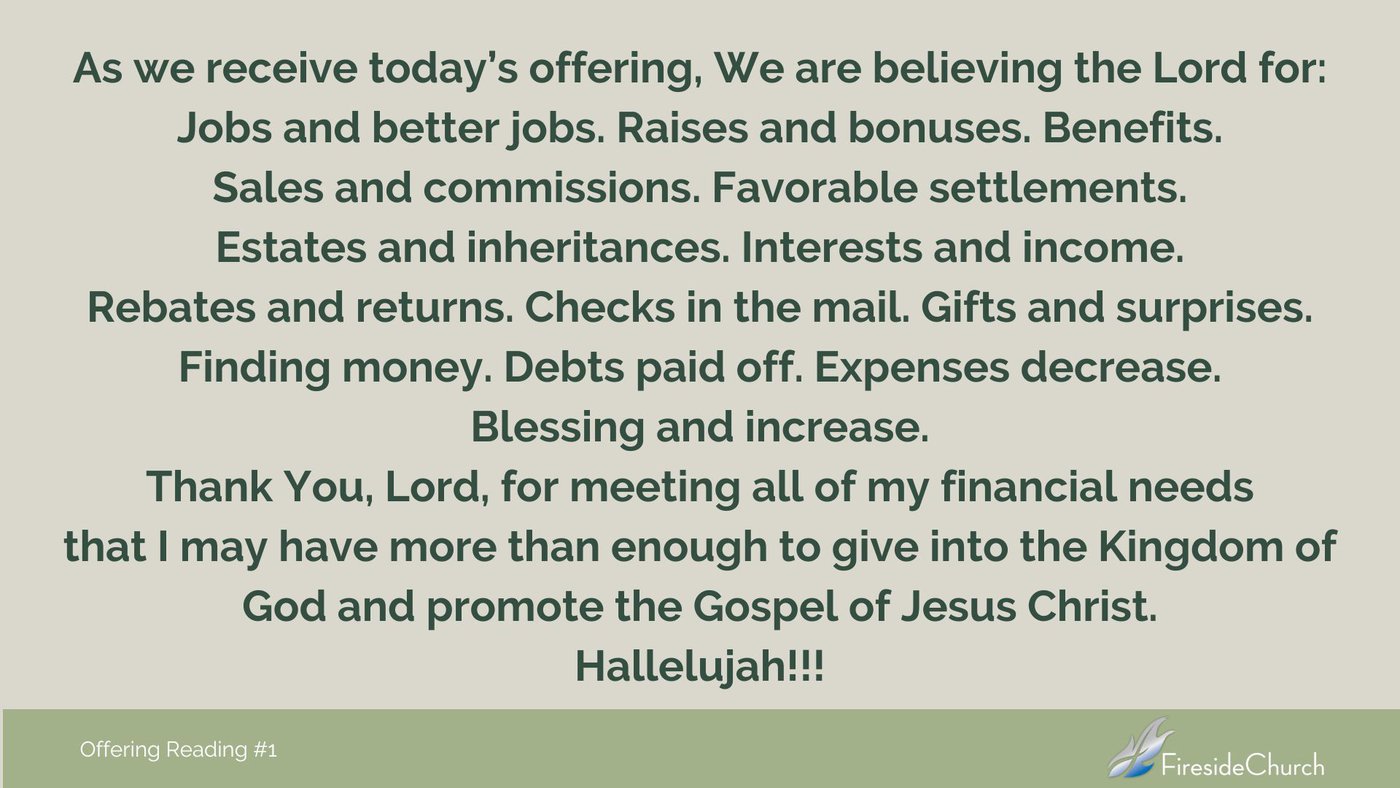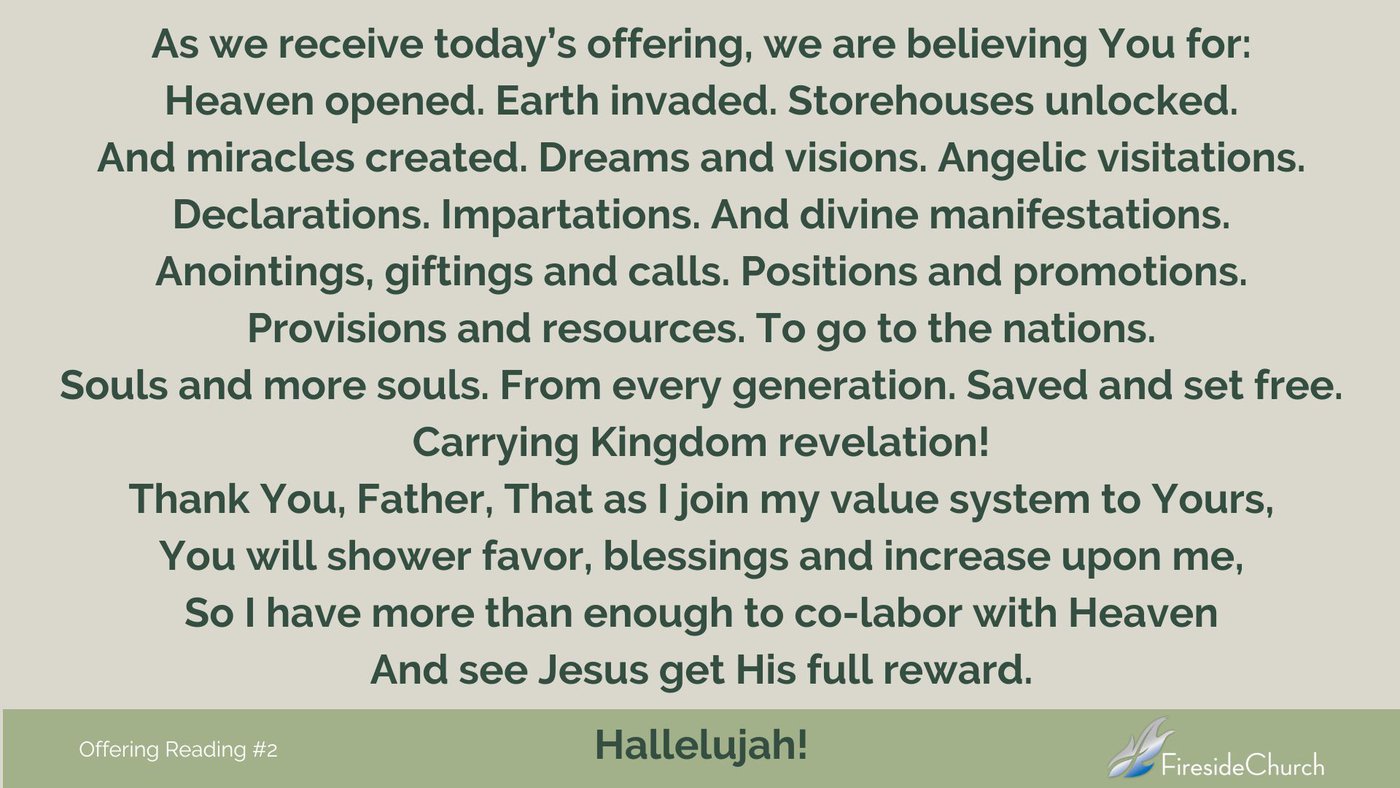 "So two good things happen as a result of your gifts—those in need are helped, and they overflow with thanks to God."
2 Corinthians 9:12 (TLB)
Thank you for honoring the lord with your tithes and offerings