We have many opportunities for all ages to get connected and grow at Fireside. From Little Embers (Birth-2) to Refined By Fire (50+) there is a place for you! A place to grow in your relationship with God and with each other. A place where you can use your gifts and talents to help others build a better life! So take the NEXT STEP by clicking on a group below to get involved!
We're excited to announce that we're giving our people access to @RightNowMedia, an online streaming service full of Biblical content! It's an extensive, video library that will help you grow and strengthen your faith. Learn more about how to get your free access below!
CONNECT & GROW
Our small groups provide a fun-filled, relaxed environment for you to grow in your relationship with God and others. Each type of group has its own structure but all groups include spending time together, talking about a variety of subjects, and praying for one another. Small Groups are highly relational and center around life stages and family dynamics. Find your tribe and love them hard!
Groups
RightNow Media
One of our goals at Fireside is to provide our people with discipleship resources that will help them develop and strengthen their faith. This is why we're giving all of our adherents access to @RightNow Media! It's like the "Netflix of Video Bible Studies" and has a HUGE library of faith-based videos that can be accessed whenever and wherever you want—on your phone, iPad, computer, or at home on your TV. If we have your email on file, you should have received a message with instructions on how to sign up for your account. If you didn't receive this, contact us and we'll update our records so you can receive free access!
We pray that RightNow Media will be a blessing for you and your family!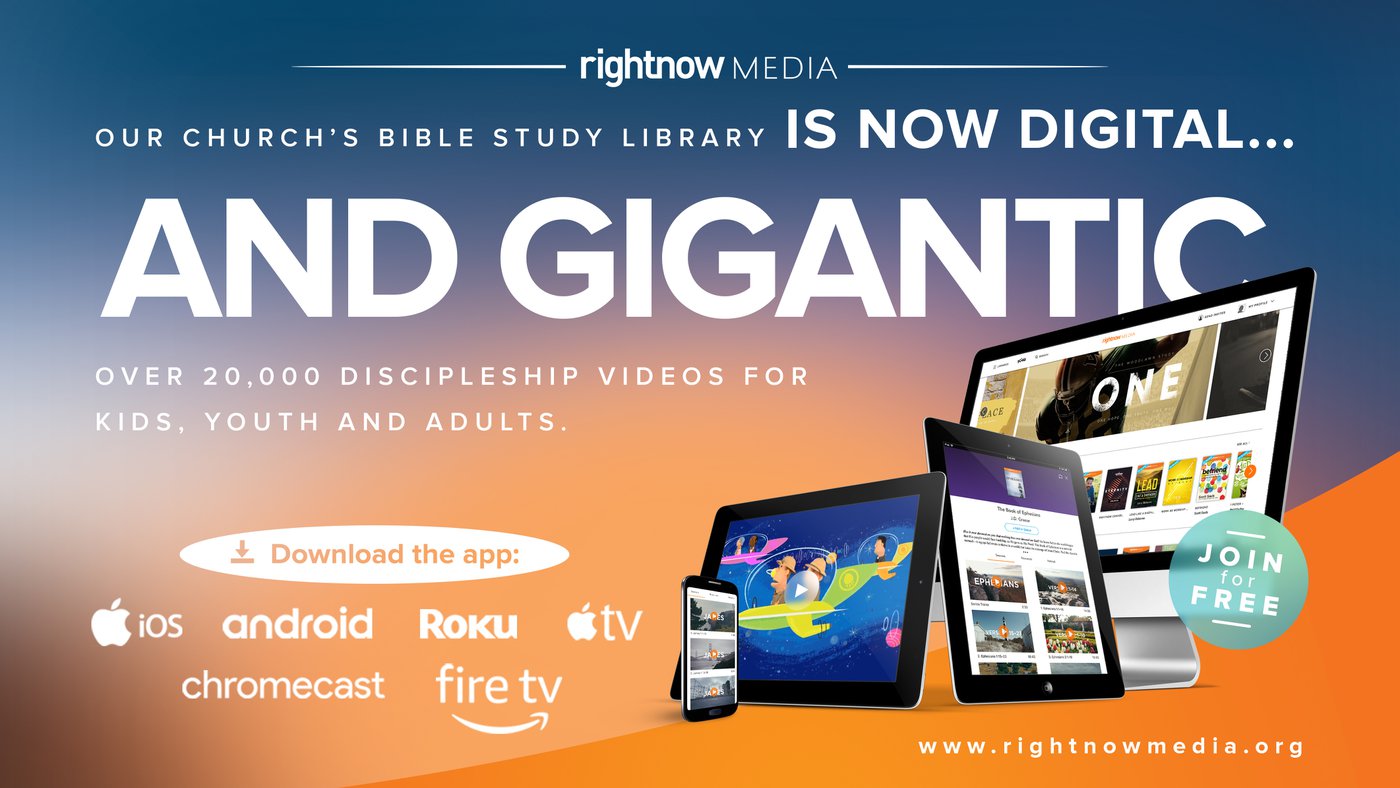 SERVE
One of our main goals at Fireside Church is that everyone would find their 'sweet spot' in ministry. Volunteering is a great way to meet new people and build relationships as you help reach people with the good news of Jesus and build better lives.