God is Doing Great Things at Fireside, Come Be Apart!
We're running out of room so we now have two services!
9 AM & 11 AM
Things may get a little uncomfortable as we adjust to having 2 services. We say thank you in advance for your patience. More people will come to know Jesus as we remain focused on the why: to see lives transformed into His image!
As of now, there will not be children's ministry during the 9 AM service.
We are one family with 2 services striving to be intentional about not feeling divided. You can help with this by attending 1st Sunday breakfasts, Bible Fellowship Classes, small groups, fellowship events, outreaches, and simply volunteering! (For current volunteer opportunities click the link below.)
Building Better Lives TOGETHER!
_________________
____________________________________________________________________
Bible Fellowship Classes
In-between services we have an opportunity for you and your family to learn and grow in your relationship with Jesus and with each other. We aren't meant to walk this life's journey alone. So… find a class, join, lean in, learn, and TOGETHER we'll experience the God kind of life we were born to live!
Bible Project Study
Masterlife Class
Sparks Kids Class
Learn more about these classes below!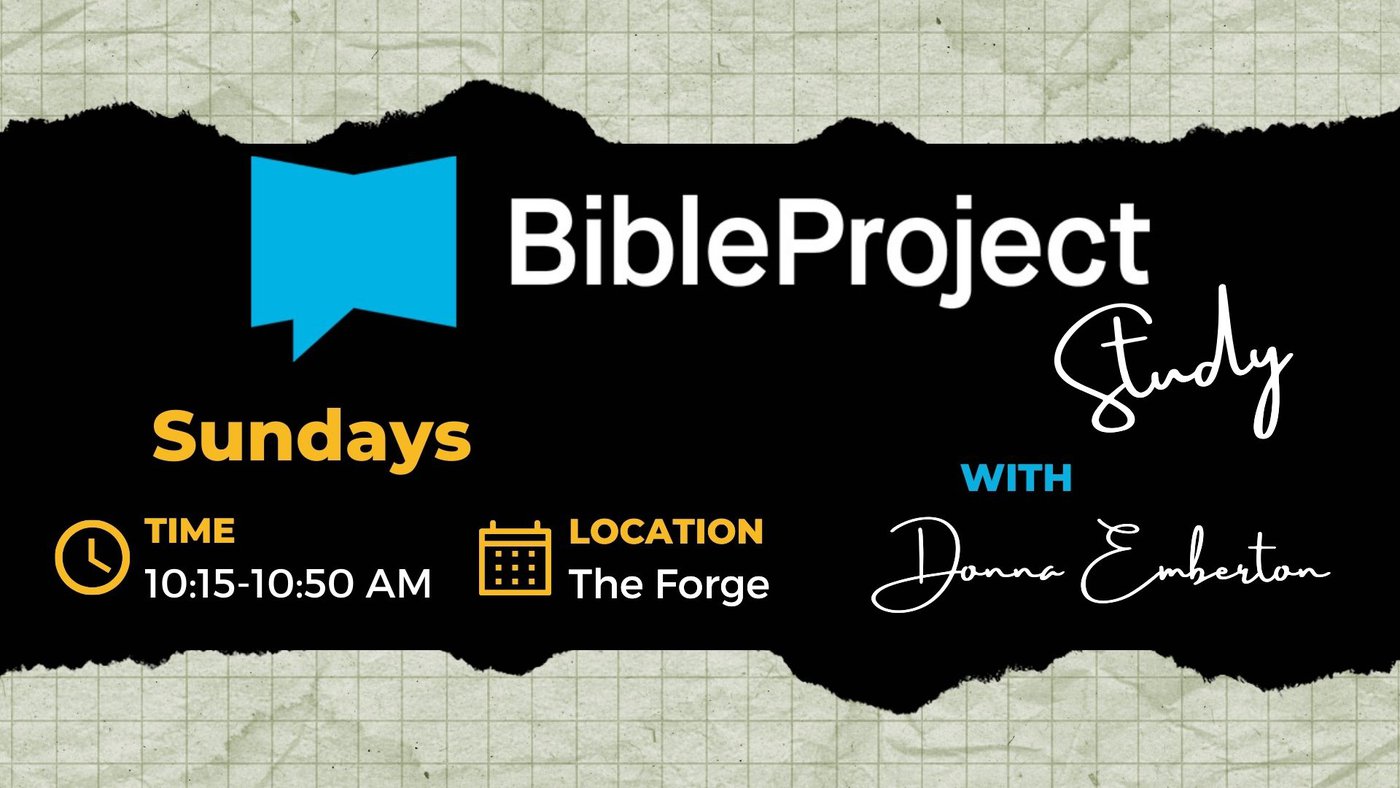 The BibleProject Study is led by Donna Emberton on Sundays at 10:15 AM in The Forge. Donna uses short videos produced by BibleProject.com to bring revelation and understanding about the books in the Bible or certain themes found inside. After watching the video we dive deep into discussing how this Biblical wisdom is relevant in today's world and how we can implement it in society. BibleProject Study helps us experience the Bible in an approachable, engaging, and transformative way.
The mission of BibleProject.com is to help people experience the Bible as a unified story that leads to Jesus. You can learn more about the BibleProject and watch their videos for free by clicking the link below.
____________________________________________________________________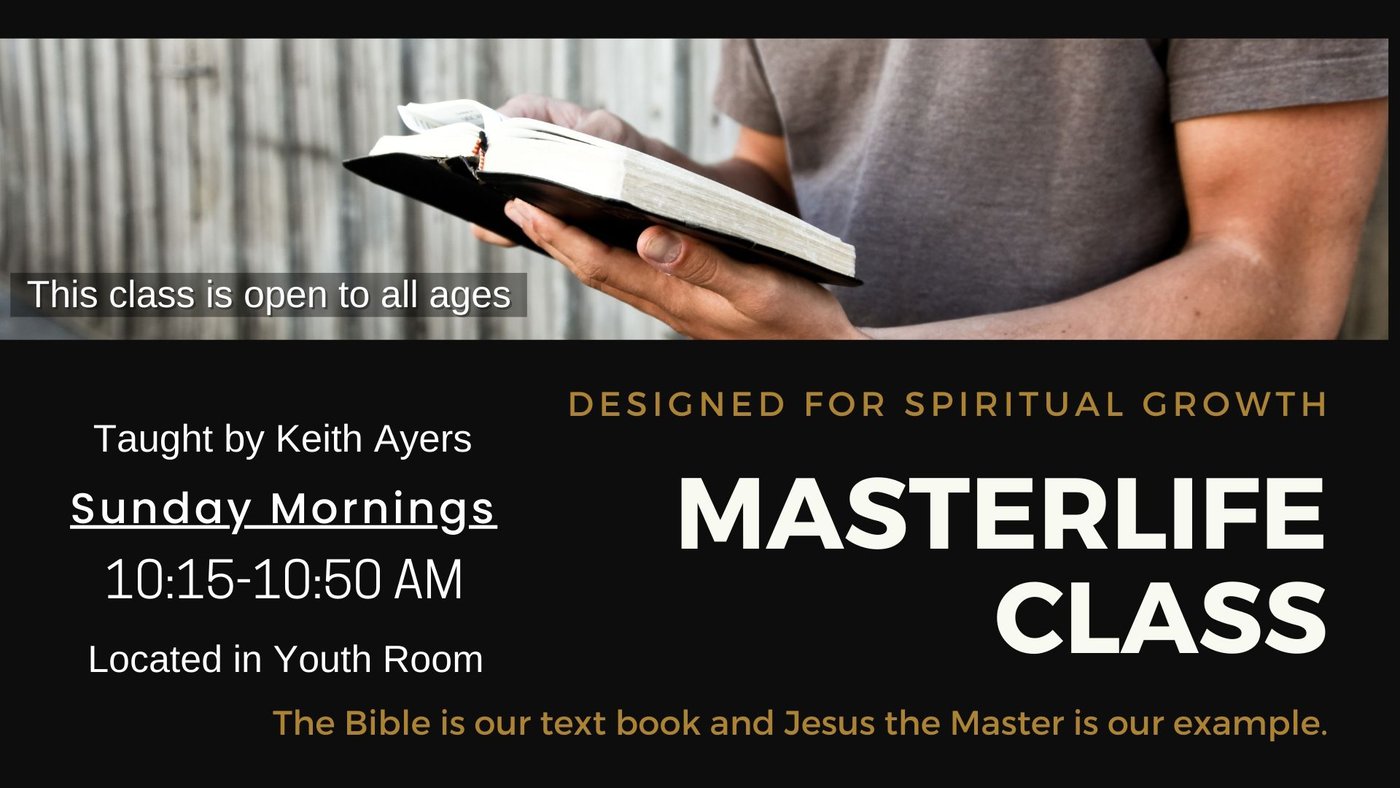 Frances Schaeffer, years ago, wrote a book and preached a series entitled "How then shall we live". This class is designed to answer that question and provide practical application to help us grow and know how to live and walk out our Christian journey. With the Bible as our textbook and Jesus our Master as our example, we will learn how to live and operate like Him in our world.
The Masterlife Class is taught by Keith Ayers and is open to all ages.
Current series: "Easter" . See below for more information.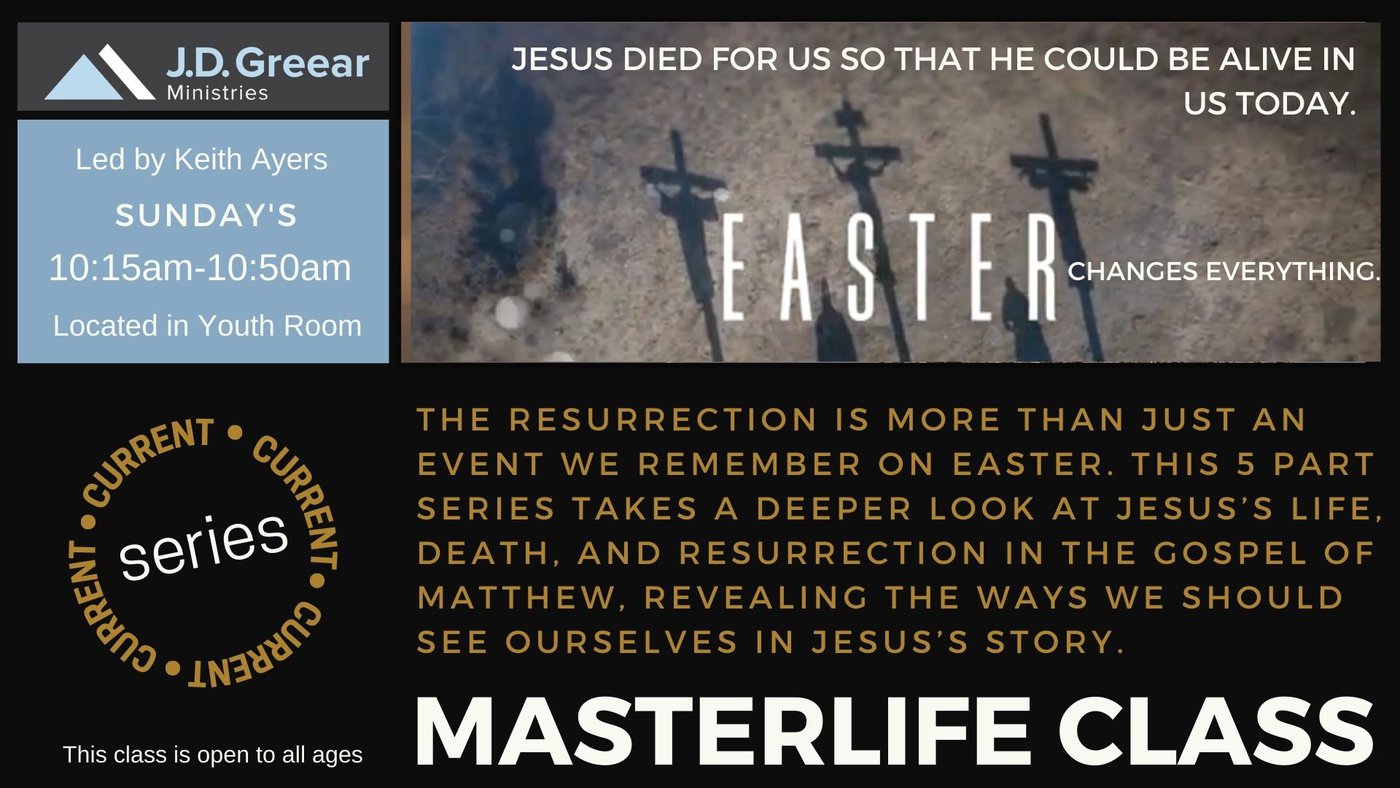 "Easter" video series by J.D. Greear
The resurrection is the most important moment in history, but it is more than just an event we remember on Easter Sunday. Pastor J.D. Greear takes a deeper look at Jesus's life, death, and resurrection in the gospel of Matthew. This 5-part series will reveal the ways in which we should see ourselves in Jesus's story.
1) Betrayed by me. Jesus's primary mission was to forgive us and invite us all to follow him.
2) Forsaken for me. Jesus was forsaken in our place so that we could be at peace with God.
3) Accused for me. Jesus was accused of our sin so that we could be found innocent.
4) Punished for me. Jesus carried our sins on the cross so that we could escape the penalty of sin and be forgiven by God.
5) Alive in me. Jesus's resurrection gives us purpose today and hope for tomorrow.
Jesus died for us so that He could be alive in us today. Easter changes everything.
____________________________________________________________________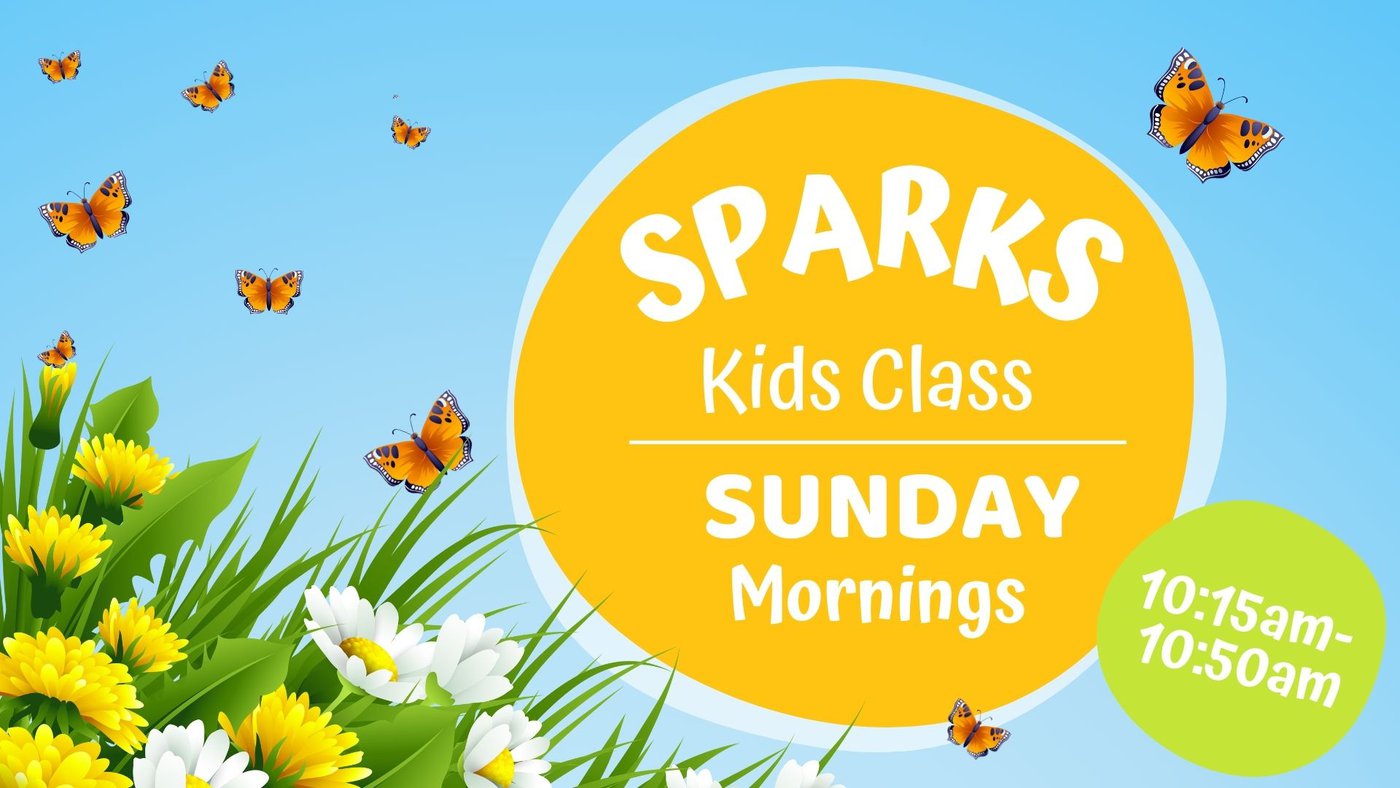 We have a class for all the kiddos during this time too! Sparks Kids Class at 10:15 AM, located in the Blaze Girls room (west building behind the sanctuary) is taught by Aubrey Bailey. This class will SPARK children's awareness of God's love & presence and will teach them how to partner with Holy Spirit in every area of their lives.
____________________________________________________________________
Contact us if you need more information about these or other exciting things happening at Fireside!