Fireside Church Presents Daughters Arising Conference
_________________________________
Saturday, February 25, 2023
11:30 AM - 1:30 PM
Glenpool Conference Center
$20 Early Bird (by February 20) or $25 At The Door
Doors open at 11 AM for check-in & late registration!
Lunch provided!
_________________________________
This year's conference will encourage you to break out of insecurity, fear, preconceived ideas, or anything else that boxes you in and hinders you from being a woman of influence and impact. Join us for fun, food, fellowship, and an encouraging word from Joni Middleton, a missionary working with Project Rescue in Paris. Joni is involved with an "out of the box" anti-human trafficking ministry. You will no doubt be fascinated by what God is doing as Joni shares her experiences with us.
Conference Speaker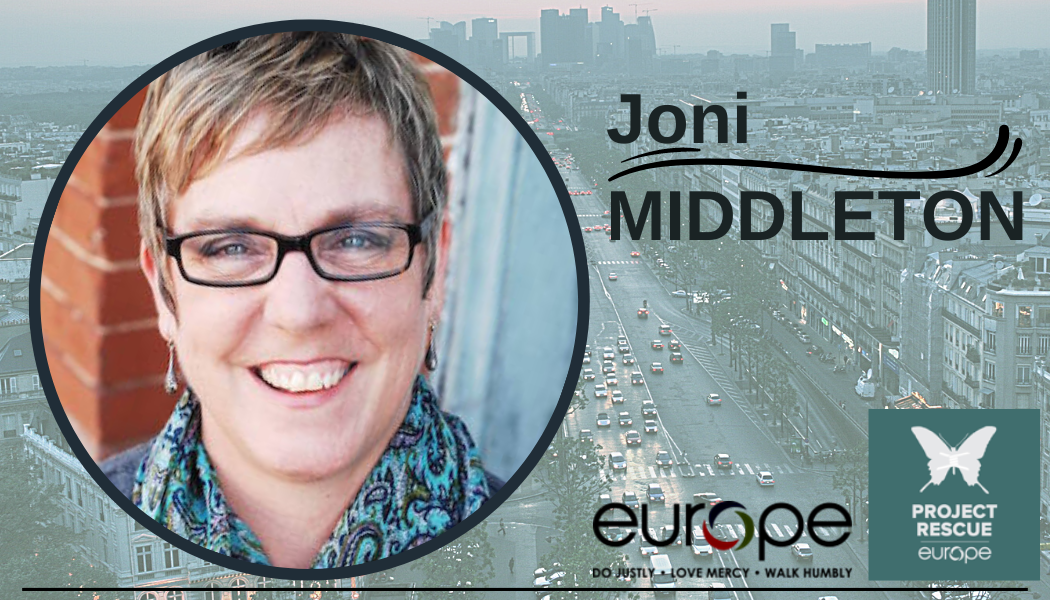 Joni L. Middleton has served as an AGWM missionary since 1992 and a training and network consultant with Project Rescue since 1998. After spending 16 years in South Asia, learning from human trafficking survivors, their children, and staff and facilitating the formation of two networks, she moved to Paris in 2016.
She now co-leads a ministry for Spanish-speaking people in prostitution. She was a contributing writer for the curriculum Hands That Heal: International Curriculum to Train Caregivers of Trafficking Survivors (Grant & Hudlin, 2007; both academic and community-based versions), Understanding God's Heart for Children: Toward a Biblical Framework (McConnell, Orona & Stockley, eds., 2007), Finding our Way through the Traffick: Navigating the Complexities of a Christian Response to Sexual Exploitation and Trafficking(Crawford and Miles, eds., 2017), a follow-up volume to Finding our Way through the Traffick to be published in 2023, a toolkit on human trafficking for African churches, and a toolkit for Christian anti-human trafficking organizations in Europe interested in reaching out to transgender people in prostitution.
Her professional aim is to facilitate learning experiences that prepare and enhance best practices in human trafficking responses, to mentor new workers, and to encourage survivors in their own healing journey. Her greatest joys are seeing survivors step into a life filled with God's plans and purposes and mentoring practitioners to join them on their God journey.
Registration & Tickets